Dublin and
County Wicklow

18-21 APRIL 2016


Monday 18

Our trip started with a visit to Phoenix Park Visitor Centre where, after lunch, we viewed the exhibitions, walled garden and Ashtown Castle before heading to the south side of Dublin to Rathfarnham Castle. This 16th century castle was occupied by the Jesuits for many years but has now been restored by the O.P.W. and is open to the Public.

Tuesday 19

First stop was Dublin City Hall built in 1769 as the Royal Exchange, then on to Aras an Uachtarain - the official home of the President. Here we enjoyed refreshments prior to a tour of the Formal Rooms.

Next stop was at The Honourable Society of King's Inns where we had lunch and a conducted tour of the principal rooms. This magnificent Gandon building has retained its original interiors, whereas his other classical buildings - the Four Courts and Customs House - were burnt in the 1920s and have now been restored.

Our final visit for the day was to The Freemasons Hall. This has been the headquarters of Freemasonry in Ireland since 1860 and is a building full of surprises with each of its many rooms decorated in a different style for a specific purpose.

Wednesday 20

We started with a visit to Russborough House, whose magnificent interiors and colourful history make it one of the most stunning Irish houses open to the public. Stopping briefly in Blessington we viewed the Monument to the 5th Marquis of Downshire. Generations of this Hillsborough dynasty were regarded as good landlords of the Blessington Estate.

We then travelled over the Sally Gap, Lugalla, Roundwood and Laragh to the Royal Hotel Glendalough for lunch. Returning to Laragh we took the scenic drive through the vale of Clara to Rathdrum and Avondale House, the home of Charles Stewart Parnell.

Travelling on a few miles we stopped at Killmacurragh Park. This has a wonderful but little known arboretum with many remarkable shrubs and trees.

Thursday 21

The final visit on this superb outing was to Killruddery House and Gardens where we had a guided tour of the house and gardens which are said to be in the French style. We still had time for lunch at Powerscourt before heading for Dublin and the train home.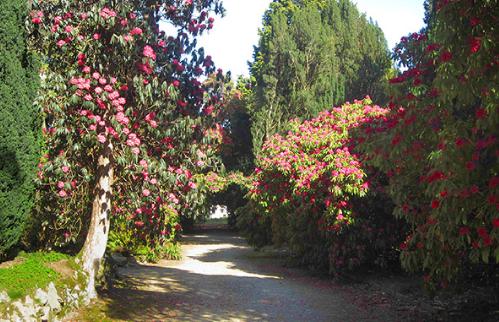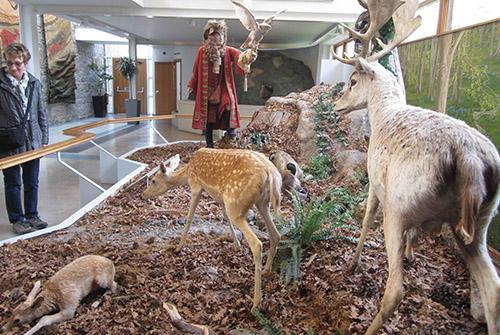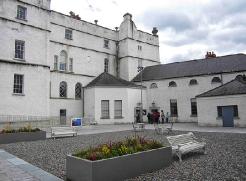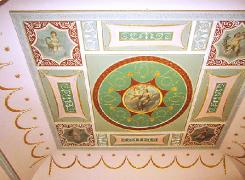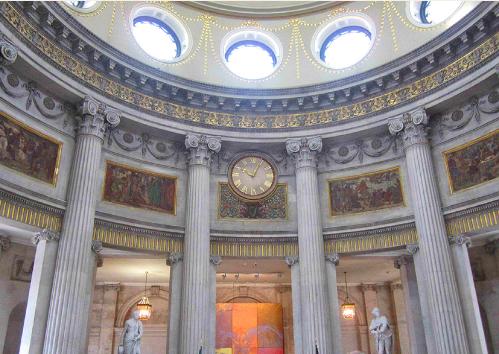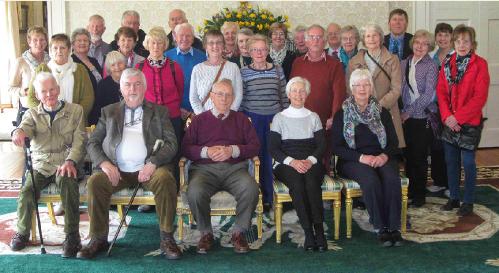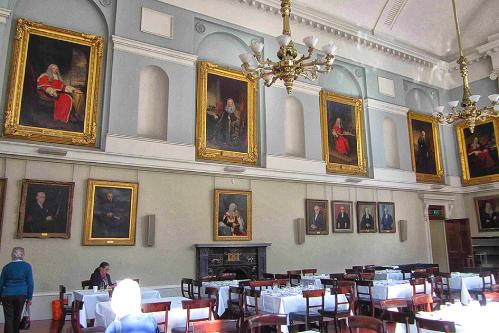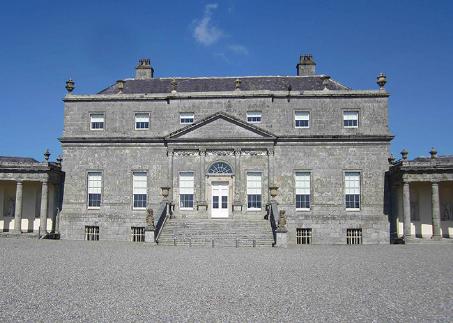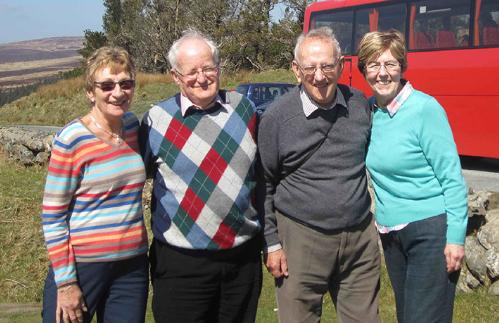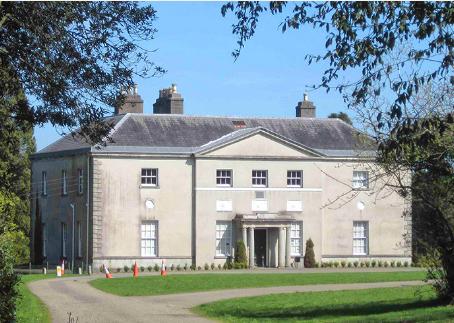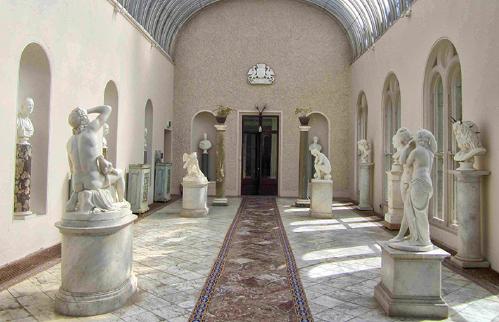 Phoenix Park Exhibition Centre
Rathfarnham Castle – plain outside but splendid inside
The magnificent interior of Dublin City Hall
The happy group at Aras an Uachtarain
A dining room at the Honourable society of King's Inns
At the Downshire Monument
Enjoying the beautiful scenery
The Orangery at Killruddery House
The impressive Russborough House
One of the beautiful walks in Killmacurragh Park